Country Mind is a Country Music showcase bringing together three standout voices from the genre for one night of incredible live music all in aid of mental health charity Mind.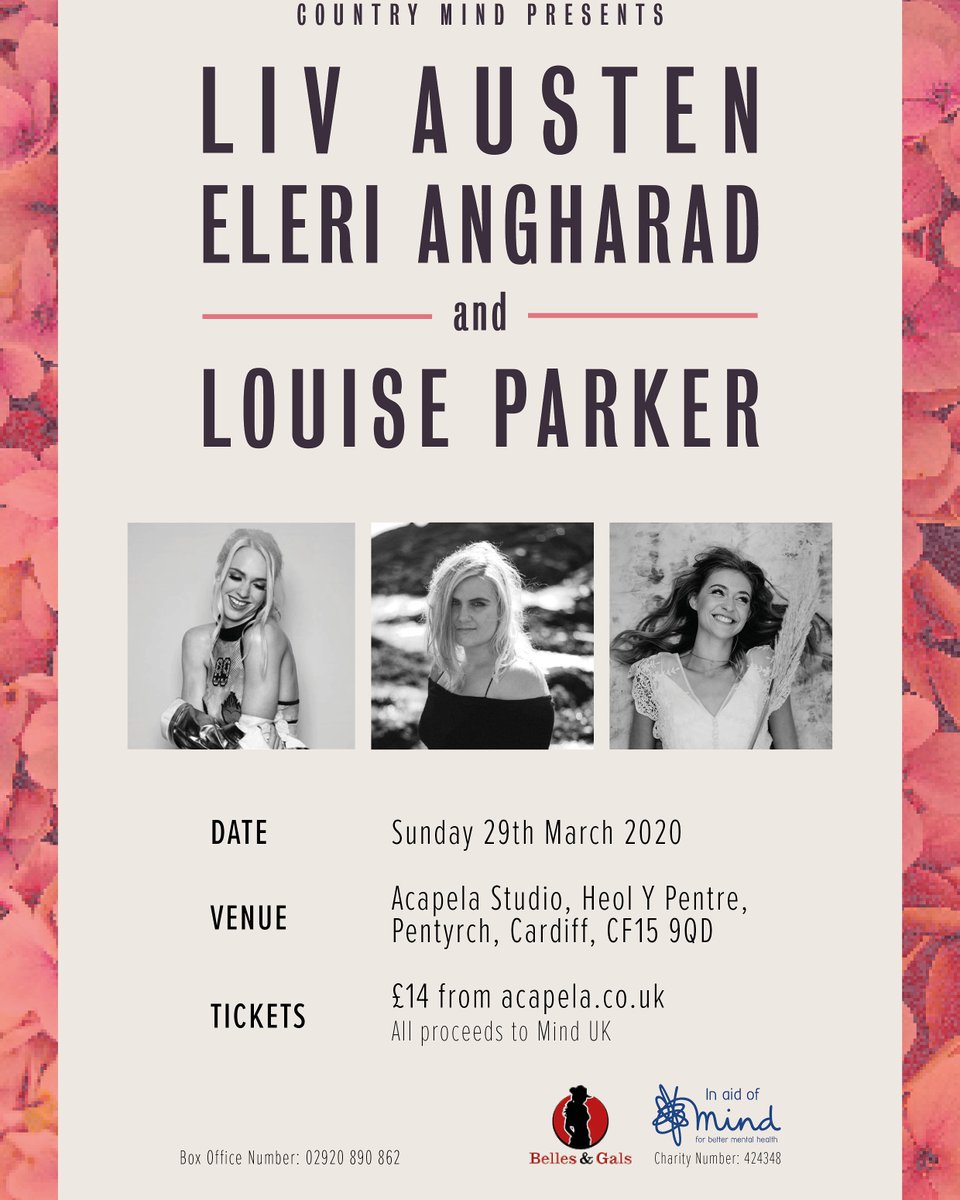 Taking to the stage will be Norwegian born, London based singer/songwriter and actress Liv Austen, homegrown Welsh talent Eleri Angharad and Essex singer/songwriter Louise Parker.
Liv Austen is a mesmerising talent whose hits include 'Detour', 'Window Shopping' and 'Whole Heart'. In 2018 the UK based artist released her critically acclaimed debut LP 'A Moment Of Your Time'.
Eleri Angharad is a fast-rising talent from Wales whose soaring vocals have been likened to TV show Nashville actress Clare Bowen. 2019 saw Angharad breakout with the release of her first album 'Earthbound'.
Louise Parker is a rising British talent who released a string of hit singles throughout 2019 including the two top 10 UK Country iTunes smashes 'Rearview Mirror' and 'Story Of Love'. She is one of the leading lights of new talent coming through the ranks.
The showcase will raise vital funds for mental health charity Mind with a fun, feel-good intimate live show which will delight fans of Country crossover sonic sounds.
Mind offers information and advice to people with mental health problems and lobbies government and local authorities on their behalf.
Country Mind will donate all ticket proceeds to the Mind charity.
Tickets are on sale now!