← Back to portfolio
Laura Recommends: The Shires - Echo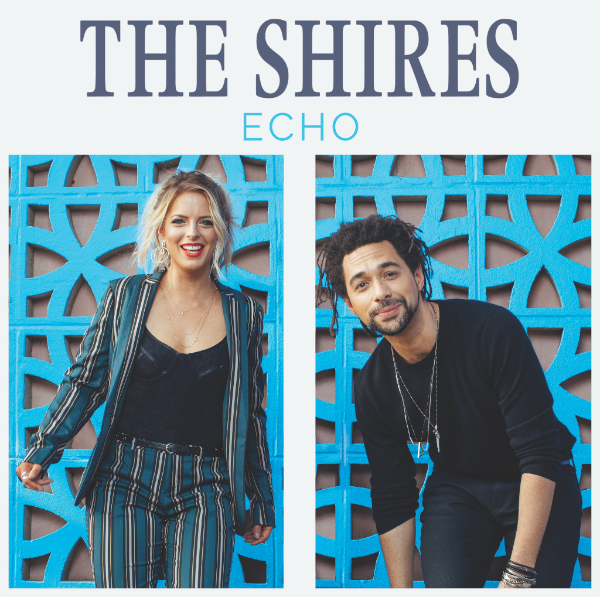 Today is such a busy day for one of my favourite Country bands of all time; The Shires. Not only have the released the stunning official live-action music video for the latest release 'Sleepwalk' which I just adore, but they have also officially released their third single off the latest studio album 'Accidentally On Purpose'. 
The latest single to be taken off their third record is the infectious, pop infused 'Echo' which has been an instant fan favourite since the release of 'AOP' back in April. It follows the singles 'Guilty' and 'Sleepwalk' and shows yet another side to Ben and Crissie. 
Compared to the all out pop sound of 'Guilty' and the stripped back country vibes of 'Sleepwalk', 'Echo' meets somewhere in the middle and combines the world of country and pop together perfectly. 
It has acted as the opener for the their tour dates this year, and was a brilliant way to start their concerts as it got everyone out of their seats dancing and singing along from the very first note. 
'Echo' is a huge slice of country-pop heaven and has the potential with the right marketing to become a massive crossover success. It's fun, feelgood, and perfect for the Summer.  
It's one of my favourites off the album, and I am so happy it has been chosen as an official single, but I sincerely hope that they choose 'Stay The Night' as the next track to be officially released as this is my favourite track on a whole, off the record. But 'Echo' feels like the perfect fit for the Summer. 
So, if you're looking for some brilliant new music to listen to this week look no further than The Shires' latest release 'Echo'. You will not be disappointed.